New details have emerged about Bomet Governor Joyce Laboso's final instruction to her family that was not granted.
In a report carried by The Standard, prior to her passing, the county boss had requested to her doctors and family members to be taken home and rest.she also wanted to visit her office in the county headquarters and see how things are going.
She reportedly made the request eight days ago after two months of vigorous treatment in London, India and Nairobi Hospital.
"I want to go rest at home," she made the request on July 21 while she was in the high dependency unit (HDU).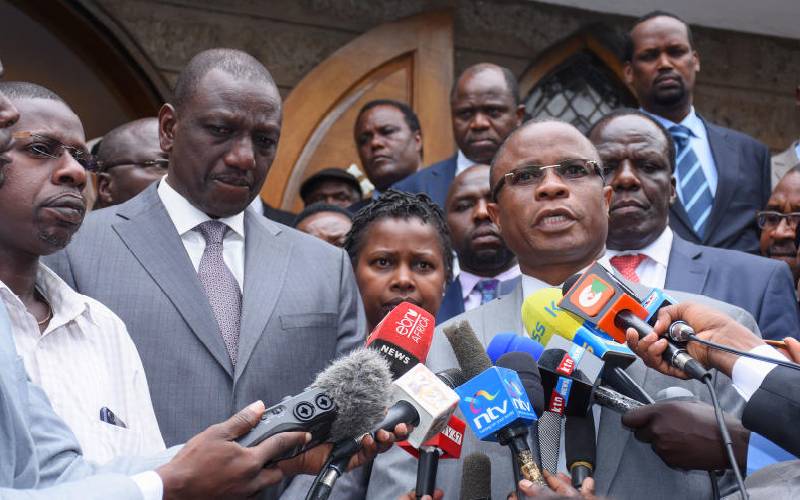 Deputy President William Ruto (left) and Governor Joyce Laboso's husband, Edwin Obonyo speaking to the press outside Lee Funeral Home on Monday, July 29, 2019,
Some family members were, however, not okay with her instruction and declined to grant her the wish which is why she was transferred to the general VIP ward in the North Wing on Monday, July 22.
In their defence, the family members argued that the then ailing governor needed to stay in hospital and carry on with her treatment