1.Bugatti Veyron 16.4 Grand Sport Vitesse
This is the most expensive car cited in Kenya.
Price:Ksh 232,271,543 (US$2,293,904)
According to Bugatti website it describes the car as follows , the bugatti veyron 16.4 grand sport vitesse, the roadster version of the veyron 16.4 super sport, is also a superlative supercar. "vitesse" is the french word for speed. the grand sport vitesse is the fastest and most powerful production roadster in the world.
This car is the fastest car in the world.
The owner of this most expensive car in Kenya is unknown.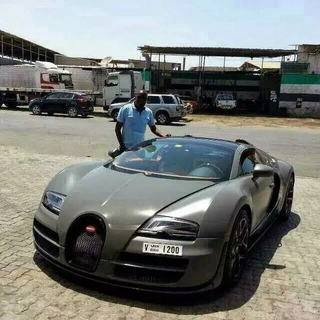 2.Ferrari 612 Sessanta.
The owner of Ferrari 612 Sessanta is currently unknown.
It has a price of 42,916,239 (US$424,000)
A short description of the car Finished in the striking colour of Rosso Scuro, this most exclusive and beautiful of modern Ferraris is an essential addition to any Ferrari collection.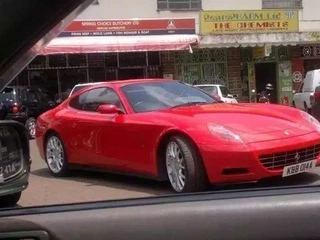 3.Rolls Royce Phantom.
A luxurious car the Rolls Royce Phantom.
An unmistakable aura. A presence that defies time itself. Phantom is the signature Rolls- Royce; an iconic and enduring interpretation of the modern motor car.
The price of this car is Price: Ksh 42,291,221 (US$417,825)
Owner: Samia Barry & husband


4.Rolls Royce Dawn
Just like the phantom it hoozes of power and influence, it has a modern an iconic look which will certainly turn eyes.
Owner is unknown but it is understood to be a powerful politician who wants to keep a low profile
Prixe:300000 USD or ksh 30 million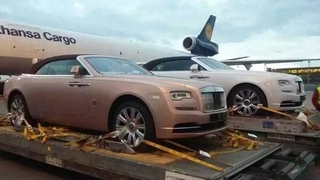 5Mercedes SLS AMG
The owner of this is also unknown
It is a great German machine and owner is said to be a celebrity owning the most expensive car by a celebrity in Kenya
Price: Ksh 22,424,747 (US$221,580)

6.Green Lamborghini Murcielago Convertible
Owned by Samia and her husband and understood to be driven by Samia most of the time.
It has a great look and has a price of Price: Ksh 20,243,509 (US$200,000)
7.The new Bentley Continental GT
Price: Ksh 20091682 (US$198,500)

The owner of this car is unknown
8.Mercedes Maybach S 600
Chris kirubi owns this great German machine, he is one of the richest Kenyans.
The price of this is Price: Ksh 19,165,542 (US$189,350)
9.Aston Martin D39
Price: Ksh 18,600,727 (US$183,700)
Owner: Unknown